Geriatric Healthcare Series
Our long running lecture series brings easily accessible geriatrics education focusing on age- and dementia-friendly care to a wide range of primary care providers and health professions trainees across a vast geographic area, most of it rural and medically underserved.
Annually, two series are offered:
General Geriatrics topics
Alzheimer's Disease and Related Dementias topics
Each series coincides with the University of Washington's Winter and Spring quarters and consists of 10 lectures delivered virtually each week for 10 weeks. Our speakers are topic experts and well positioned to deliver the most up-to-date, clinically relevant evidence to our participants. Participants can obtain continuing education (CE) credits for both series (1.5 hours per lecture). Participants may attend the live virtual lectures or watch the recording on their own.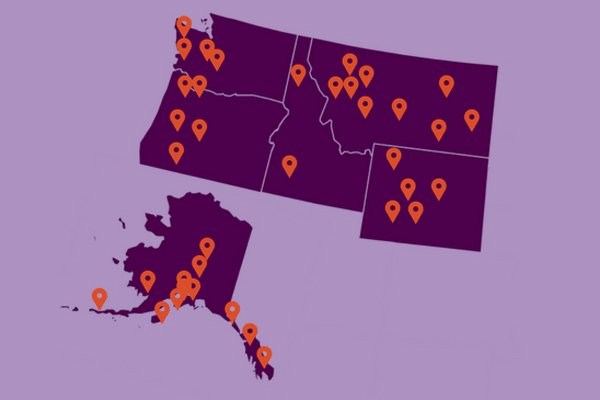 Our virtual lectures are delivered to over 1,000 participants mainly within the Northwestern United States.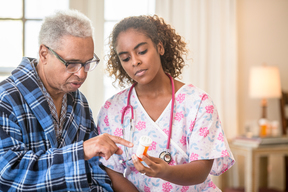 A wide range of health professionals: Physicians, Nurse Practitioners, Physician Assistants, Nurses, Social Workers, Health Professional Students, Community-based Advocates and Information & Assistance Staff, Home Care Workers or Aids, Human Service Coordinators, Family Caregivers.
90-minute lectures on primary care focused geriatric healthcare topics. Lectures are about 75 minutes followed by 15 minutes of Q&A.
Over 80 lectures are recorded and available online from current and past series.
Winter 2022:
General Geriatrics
Tuesdays 4:00 PM – 5:30 PM Pacific
Virtual via Zoom
1.5 Hours Per Lecture
Jan 4th – Physical Activity – Kushang Patel, PhD, MPH
Jan 11th – Thyroid Disease – Jose Garcia, MD, PhD
Jan 18th – Dizziness and Vertigo – Clifford Hume, MD, PhD
Jan 25th – Hypertension – Michael Chen, MD, PhD, FACC
Feb 1st – Alcohol and Substance Use Disorders – Joseph Merrill, MD, MPH
Feb 8th – LGBTQ Health in Aging – Karen Fredriksen-Goldsen, PhD
Feb 15th – COPD – Laura Feemster, MD, MS
Feb 22nd – Hoarding – Jennifer Sampson, PhD, LMFT, CST
Mar 1st – Sexuality – Ania Rodney, MD
Mar 8th – Obesity and Weight Control – Katherine Hoerster, PhD, MPH
Spring 2022:
Alzheimer's Disease and Related Dementias
Set to begin March 2022.
More information to become available this Winter. 
Lectures are offered virtually through Zoom Webinar. You may also watch the recorded lectures on your own time.
Registered participants may login to the coursepage to find all of the details on how to participate including the Zoom link.

Continuing Nursing Education (CNE)
UW Continuing Nursing Education requires a $45 processing fee for a contact hour certificate for the series. 
Nurses: 15 contact hours (1.5 per session; Rx: see series brochure)
Continuing Nursing Education at the University of Washington School of Nursing (UWCNE) is accredited as a provider of continuing nursing education by the American Nurses Credentialing Center's Commission on Accreditation.
UWCNE is approved as a clock hour provider by the Washington State Board of Education.
Provider approved by the California Board of Registered Nursing, Provider #7128, for 15 contact hours (1.5 per session).
Psychologists:  UWCNE qualifies as a Washington State CE program sponsor under WAC 246-924-240
Social Workers and Counselors:  UWCNE qualifies as a Washington State CE program sponsor under WAC 246-809-601
All Other Disciplines:  A UWCNE certificate for up to 15 contact hours (1.5 per session) will be awarded for documenting completion of this offering.
Continuing Medical Education (CME)
Physicians: This virutal series activity, Geriatric Healthcare Series, when approved is acceptable for up to 15 prescribed credit(s) by the American Academy of Family Physicians (AAFP). Physicians should claim only the credit commensurate with the extent of their participation in the activity. There is no processing fee for CME. There is no fee for obtaining the CME credits.
Our lectures are deep dives of 90 minutes in length and cover a range of geriatric and Alzheimer's disease and related dementias topics focusing on age-friendly care and evidence-based practices useful for primary care healthcare providers. Search and watch our lectures online, anytime.
Associate Professor University of Washington, School of Medicine Harborview Medical Center, Cardiology